Compact integrated audio production studio for podcasters and content creators
Ultra-low-noise, high-gain Revolution Preamps™ (-131.5dBV EIN, 76dB gain)
Two high-quality Neutrik® combo inputs for connecting microphones, instruments and line-level devices
Built-in wireless receiver for connecting up to two RØDE Series IV transmitters (including Wireless GO II and Wireless ME)
Seven individually assignable channels with four broadcast-quality physical faders and three virtual faders
High-performance quad-core audio engine
Studio-grade APHEX® audio processing and on-board effects
Six fully programmable SMART pads with bank switching
3.5mm TRRS input for connecting headphones and headsets
Dual USB-C interfaces for connecting two computers or mobile devices
Advanced Bluetooth® connectivity for high-quality phone call integration
Multitrack or stereo recording to a microSD™ card, USB storage device or computer
Two high-power headphone outputs and balanced ¼-inch line outputs
5.5-inch high-definition touchscreen with haptic feedback and rotary encoder for easy navigation and control
New features and enhancements via regular firmware updates
Designed and made in RØDE's state-of-the-art facilities in Sydney, Australia
What's in the Box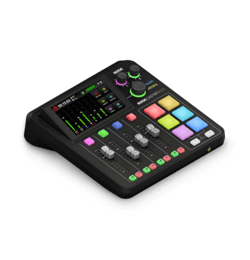 1 x RØDECaster Duo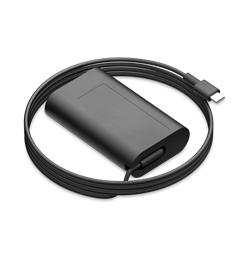 1 x Power Adaptor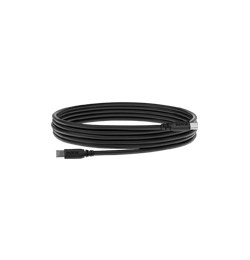 1 x USB-C to USB-C Cable
Everything You Need to Sound Spectacular
The RØDECaster Duo is the world's most powerful all-in-one audio production solution. Condensing a complete professional broadcast studio into a compact and intuitive console, it gives you everything you need to sound spectacular, whether you're podcasting, streaming or creating any kind of content. Loaded with cutting-edge next-gen features and supercharged by a high-performance quad-core audio engine, this is all you need to produce exceptional content.
Incredible Audio, Incredibly Easy
The RØDECaster Duo is incredibly simple to navigate with its large high-definition touchscreen, tactile rotary encoder and broadcast-quality faders giving you hands-on control over every aspect of your sound. Get your project set up in seconds, and with professionally tailored presets and our intuitive VoxLab™ processing editor, you can dial in your perfect sound with the tap of button or twist of a knob. It's never been easier to create amazing content.
Revolutionary Sound
The RØDECaster Duo features world-class Revolution Preamps™ that deliver pristine audio quality with any microphone, instrument, headset or line-level source. Designed from the ground up specifically for the RØDECaster series, these ultra-low-noise, high-gain preamps will give you plenty of output while remaining incredibly quiet, eliminating the need for microphone boosters, lifters or external processing.
Professional Processing, Powered by APHEX®
Craft your sound with studio-quality audio processing powered by one of the most revered names in pro audio: APHEX. On-board is a suite of authentic emulations of legendary hardware audio processors, including the Aural Exciter™, Big Bottom™ and Compellor™ master compressor/leveller. There is also a studio-quality compressor, noise gate, high-pass filter, de-esser and three-band equaliser for each channel. Sound exceptional every time you hit record.
Super Compact, Highly Portable
The RØDECaster Duo is incredibly versatile and powerful, but it's also exceptionally compact and portable. Take your podcast on the road, create content from home or the office or simply liberate some desk space to keep your livestream looking clean.
Customise To Your Creative Flow
No matter what kind of content you're creating, the RØDECaster Duo can be configured to perfectly suit your workflow. Assign the eight inputs to any of the physical or virtual faders to suit your setup, customise the effects and processing for each channel, and transform the RØDECaster Duo into your own personalised studio.
Take Creative Control with SMART Pads
The RØDECaster Duo features six programmable SMART pads that give you huge creative control at your fingertips. Trigger sounds, music beds, or on-the-fly voice effects like reverb, echo, pitch and robot FX, send MIDI commands to external software, activate automated mixer actions like fade-ins and fade-outs, and so much more.
Connect Any Audio Device
No matter what your setup looks like, the RØDECaster Duo offers complete flexibility when it comes to connectivity, making it the perfect control centre for your audio productions. It features two USB interfaces for dual computer setups, an MFi-certified USB port that works seamlessly with iOS devices, and you can record ultra-high-quality phone calls or stream audio in high-definition via the advanced Bluetooth® connection.