Fender Acoustic Expo: 3rd Dec 2019 – 6.30pm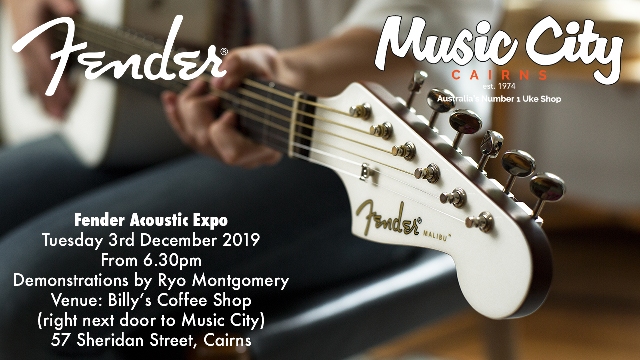 Fender Acoustic Guitars, Ukes, Amps & more on display, with demos by Ryo Montgomery.
If you are thinking of getting a Guitar or Uke for someone special this Christmas – Don't Miss This!!
You'll be surprised at the affordability of these Fenders.